Welcome to 63034.com, your local resource for news and information for Zip Code 63034
Thank you for visiting 63034.com. This community site provides information on the 63034 zip code. Two large unique St. Louis County parks are in 63034 and provide ample recreation opportunities for the area. Sioux Passage Park is located off of Old Jamestown Road along the Missouri River. It is unique in that it has been designated as a "winter sports area". The park permits snowmobiling and has wide open spaces for cross country skiing and hills for sled riding! Other features include a disc golf course, hiking and horseback riding trails and picnic facilities. The other County park is Champ Park. Its uniqueness comes from the fact that it is primarily forest and is intended to be used for the study of nature using its winding systems of trails. The wildflowers in the Spring are fabulous! The area is located in St. Louis County in what is referred to as being in "North County". Important roads for the area are New Halls Ferry Road, North Highway 67, Vaile Avenue, Old Halls Ferry Road, Old Jamestown Road, Sinks Road and others. Officially the area is Unincorporated St. Louis County but is commonly thought to be part of the City of Florissant. The residents that live in the area are served by the Hazelwood School District and Hazelwood Central is located along New Halls Ferry Road.
The zip code 63034 is located in county Missouri. There are approximately 17,761 people living in zip code 63034. They make up households. The average income per household in the 63034 zip code is $78,427. The median age of the residents is 44 years old (which is 43 years old for males and 45 years old for females). For more statistics See 63034 Zip Code Information
Here's What In Zip Code 63034
Champ County Park, Florissant Missouri, Jamestown 14 Cine, Jamestown Mall, Sioux Passage Park,
Here's What In Zip Code 63034
Photo Gallery for 63034 - Click Thumbnails Below
Real Estate For Sale in 63034 Zip Code
10 Castle Drive
$219,900
Beds:
3
Baths:
2.5
Remarks: Welcome Home! Enjoy The Serenity Of Nature Overlooking 1.55 Acres. This Home Has Been Recently Updated Through...
3903 Arbre Lane
$164,900
Beds:
3
Baths:
2
Remarks: Your Affordable Hazelwood Central Ranch Home Awaits. Not Sure What You'll Love More. The Freshly Painted And...
14255 Riverfront
$49,900
Beds:
2
Baths:
1
Remarks: Great Upper Level Condo With No Worries Of Anyone Walking Loudly Over You. Bright Eat-in Kitchen With Eye-cat...
3739 Shackelford
$1,035,750
Beds:
0
Remarks: ...
17090 OLD JAMESTOWN Road
$990,000
Beds:
0
Remarks: **missouri River Property In Stl County** 17090 Old Jamestown Road Is A Unique Find, Situated On The Beautiful...
Disclaimer: The information herein is believed to be accurate and timely, but no warranty whatsoever, whether expressed or implied, is given. Information from third parties is deemed reliable but not verified and should be independently verified. MORE, REALTORS does not display the entire IDX database of Mid America Regional Information Systems, Inc. (MARIS MLS) on this website.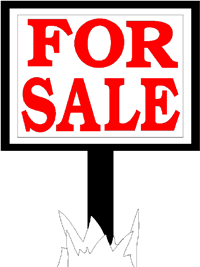 Featured Properties For Sale